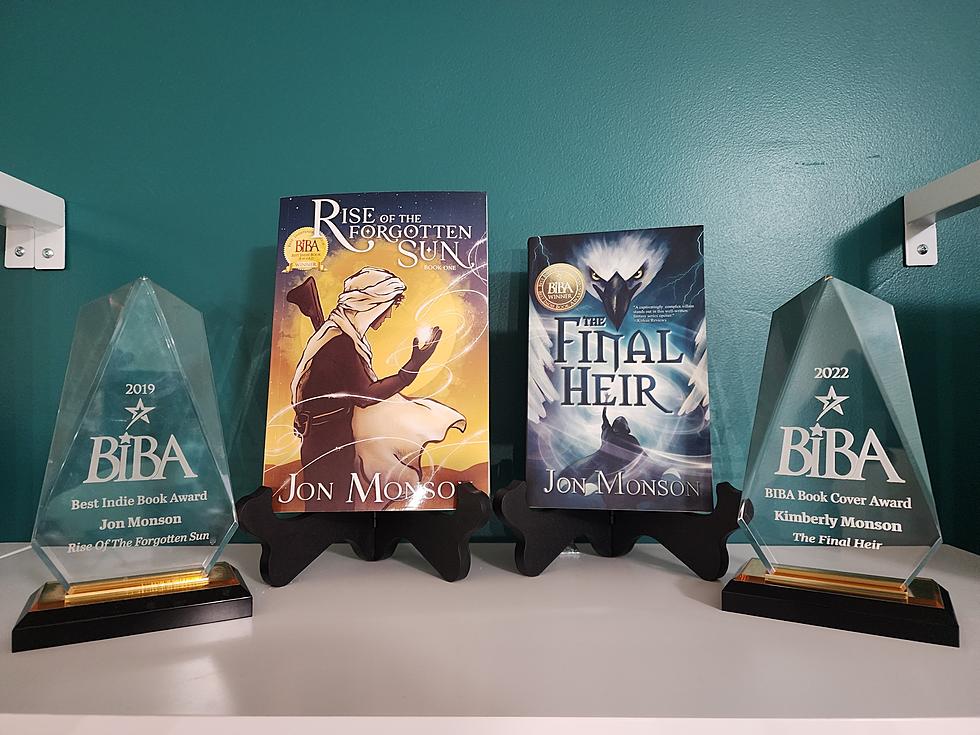 Utah Author Says Expect To Suck For A Long Time
Jon Monson
Would you like to write a book? Do you have a story inside you waiting to get out?  
Jon Monson lives in Washington here in Southern Utah and has published four novels and a couple shorts stories. He is constantly writing and has two more books coming out this year. He won the Best Indy Book Award for Fantasy in 2019.  
I asked him for his advice on getting started as a writer. "Just start it and be okay with the fact you're going to suck for a long time. Don't let that get you down," said Monson. "No one sits down at the piano and expects to be a concert pianist." He went on to describe how writing is a skill that can be learned, and you are not going to sit down and be great from the beginning. 
Monson has also found writing groups and workshops helpful. He attended the League of Utah Writers who have chapters in different parts of the state. "As a new writer it was very helpful. They taught how to perfect your craft and how to write certain stories," he said. "The different chapter will have people come and speak."  
Attending one of the conferences put on by the group, Monson described a speaker who talked about believable injuries for your main characters. "It was a nurse who also writes books who taught the class," said Monson. "If your character gets knocked out for a week, that means they're dead." 
If you want to be a writer, you have to start writing, according to Monson and he's a good example of that. Monson's book series include "The Son of the Raven" and "The Final Heir" and are available on Amazon.  
Top Ten Living Authors Whose Books have been Made Into Movies