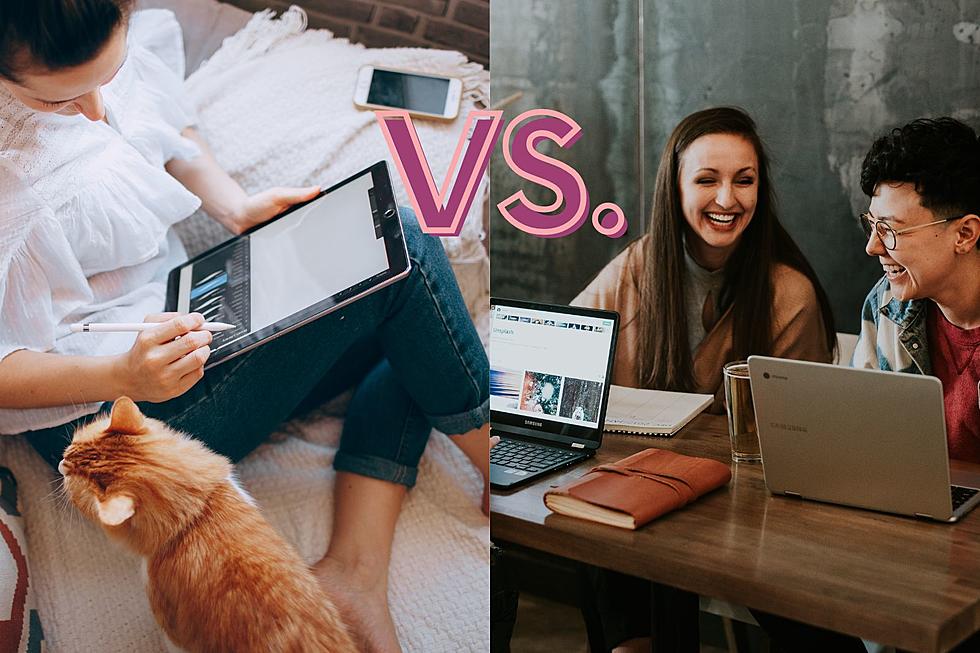 Since the pandemic, businesses have been trying to get their employees back in the office, however, with recent data showing remote workers and hybrid workers not having a decrease in productivity, companies are taking a second look at their plans. This is a question for businesses here in Utah as well. 
There are benefits to having everyone in the office. It's hard to have a workplace culture if no one is there. In-person collaboration between employees is helpful and most managers don't enjoy being the only ones in the office. Often times meetings over Teams or Zoom feel distant and it is hard to replace a meeting where everyone is present physically. 
On the other hand, a business doesn't have to provide as much office space, employees like the flexibility and with this latest data, productivity doesn't seem to be suffering. Obviously, some jobs cannot be done from home, but for many some or all their job can be remote. 
Many companies are opting for a hybrid model where their employees come in a few days a week. I think this is the best option. It seems like forcing everyone to sit in the office for eight hours for the sake of being able to see them will only result in more turnover. There has to be some compromise with all the options presented by modern technology. 
I have had to change my mind set from giving an employee tasks to do that will fill their eight hours, to a list of what I want to see accomplished no matter the time it takes. If all that was expected is done with the level desired, I don't worry about the time it took them. This has definitely been an adjustment and is a work in progress. But I don't see it going back to the old way. 
30 Hilarious Minor League Baseball Teams That Sound Fake, But Are Actually Real
We went through every Major League Baseball team's Minor League affiliate list to find the most hilariously creative team names and the ballpark promotions they present to their fans. From biscuits to Mullet Thursdays, here are 30 of the best Minor League Baseball team names and ballpark promotions.