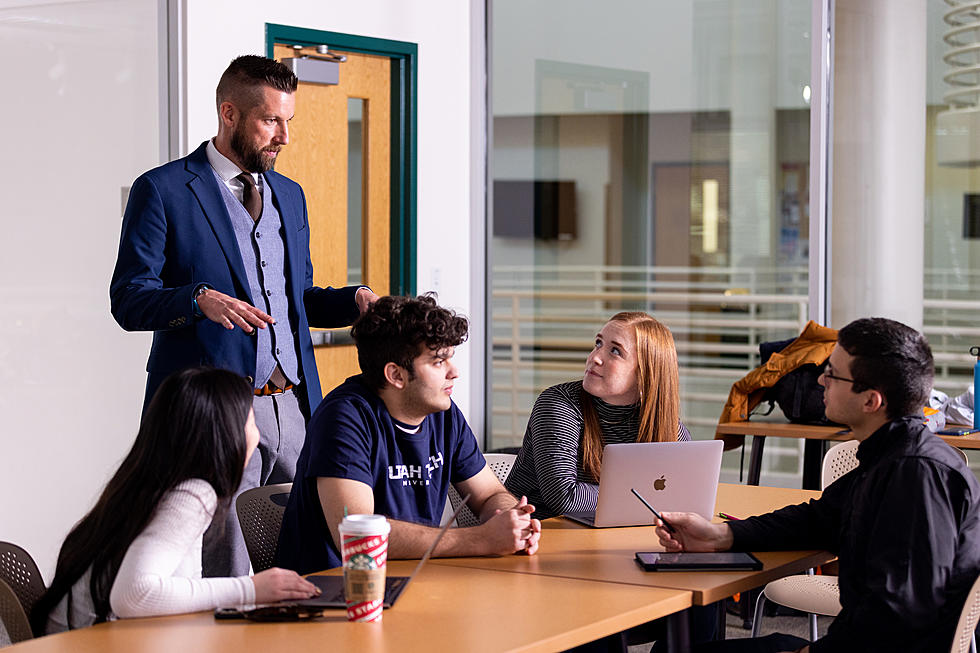 Utah Tech Recognized For Attention To First-Gen Students
Photo Credit: Utah Tech University
A Utah Tech University press release on Friday said the institution is being recognized by the Center for First-Generation Student Success. 
The university will be one of 76 institutions in the U.S. included in the First Scholars Network in the 2023-24 academic year. The First Scholars Network is a program that focuses on the success of first-generation students through a national model.  
"We are extremely honored to be selected as a First Scholars Network member by the Center for First-generation Student Success," Utah Tech's Coordinator of First-Generation Student Services Marisa Thayn said. "We are committed to ensuring our first-generation students can blaze forward and create new pathways for generations to come." 
Over 350 institutions of higher education are in the First Scholars Network which represents 49 states and the District of Columbia, the press release said. It's a four-step approach that works on creating communities, gathering resources and providing a peer network for first-gent students to pull from.  
"The center is pleased to welcome Utah Tech University into the First Scholars Network," Dr. Sarah E. Whitley, vice president with the Center for First-generation Student Success, said. "Through the application process, it was evident that Utah Tech is not only taking steps to serve first-generation students but is prepared to make a long-term commitment and employ strategies that foster an environment of success for this important population." 
Utah Tech has many first-gen students and a First-gen Office dedicated to helping students navigate scholarships, resources, mentoring, coaching, and anything else a student may need.  
First Gen Network Phases 
Network Member Phase- Gain an understanding of first-gen student success with monthly workshops, network opportunities, development, sharked resources, and contribution to the community.

 

First-Gen Forward-Engage in regional meetings, networking, and "share knowledge as leaders".

 

First Scholars- Access to First Scholars Leadership Academy, diagnostic tools for institutional use, and data sharing.

 

First Scholars Championship Campus- Intuitions with this title must act as mentors and maintain data sharing through the specified program.

 
"Being named as a network member of the First Scholars Network is an exciting opportunity for Utah Tech University to join a dedicated community of professionals prepared to share evidence-based practices and resources, troubleshoot challenges, generate knowledge and continue to advance the success of first-generation students across the country," Dr. Kevin Kruger, president and CEO of NASPA, said. "We are excited to see a groundswell of activity from the Class of 2023 network members and know Utah Tech will be a significant contributor." 
Take a Look! The 12 Most Stunning College Campuses in Upstate NY
Throughout New York State, our college campuses run from the urban blocks-long, wooden and brick ones in New York City, to the sprawling college campuses which dot Upstate New York from the Hudson Valley to Buffalo. We list here the dozen most stunning campuses in Upstate.