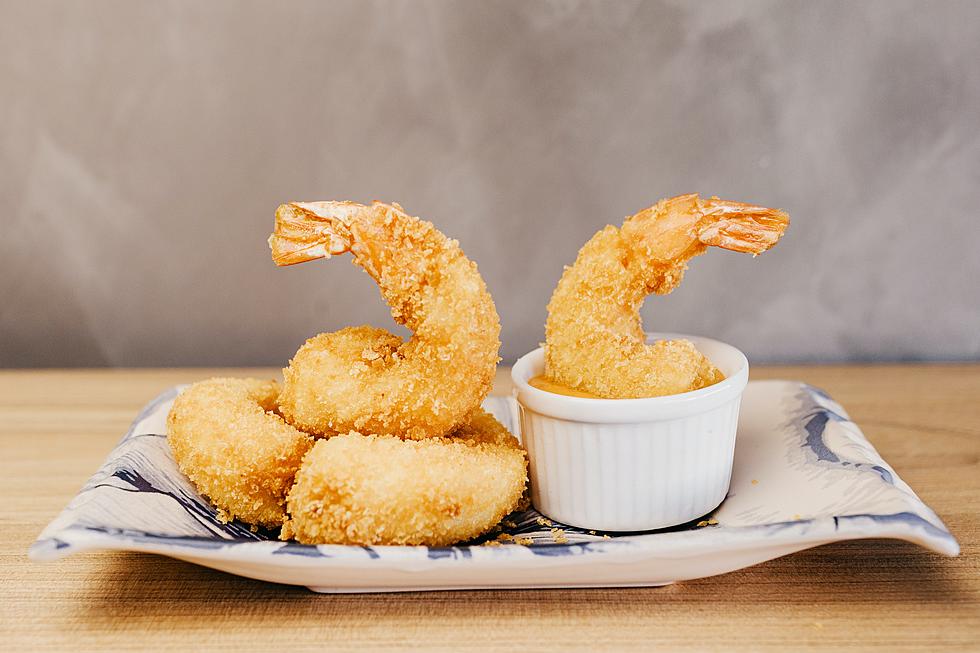 Places you Shrimply Must Try On National Shrimp Day In St. George
Photo by Jonathan Borba on Unsplash
There is a day for everything, even shrimp which is why today is the perfect day to go try some of St. George's finest shrimp options.  
Though St. George is nowhere near an ocean and the shrimp is most likely not the freshest there is, there are still some pretty tasty options for shrimp dishes in town. The National Day Calendar says that shrimp is America's favorite seafood and Southern Utah does its best to provide quality shrimp dishes.  
The options are limited, and there are several chain restaurants like Panda Express and Red Lobster that regularly have shrimp dishes. However, these three restaurants have the most shrimp options and seafood-focused menus that you can't find everywhere.  
Rib and Chop House

 
The Rib and Chop House is located on Convention Center Dr and is a popular location among locals. Serving a variety of dishes, this restaurant has classic American foods like burgers and pastas. It also offers shrimp cooked in multiple ways.  
The restaurant offers BBQ shrimp as an appetizer which consists of sauteed jumbo shrimp in a beer-garlic butter sauce over mashed potatoes and garlic bread.  
Sold at market price, next on the menu is fried shrimp and a shrimp and scallop pasta alfredo. The fried shrimp comes with tartar and cocktail sauce along with a side of fries. The alfredo is sauteed scallops and shrimp with linguine and creamy alfredo sauce giving major seafood vibes.  
Another pasta to consider packs a little heat and a lot of shrimp. The Louisiana pasta jambalaya gives a Cajun spice to the shrimp, chicken, and sausage in the dish. A Cajun red sauce is poured over linguine noodles and served with garlic bread. They really love garlic bread here.  
Lastly, you can grab a shrimp po'boy if a sandwich is more your speed. It's a crunchy fried shrimp sandwich served with garlic aioli, pickles, lettuce and tomatoes.  
The Rib and Chop House has a 4.4 on Google Reviews 
Aragosta

 
This is an upscale dinner location that offers some pretty fancy dishes like foie gras, escargot, and steaks. Though it offers some shrimp dishes, it seems like lobster and other meats are the star of the show at the restaurant. However, the shrimp dishes they do have look fantastic. 
To start off, Aragosta offers a shrimp cocktail with jumbo tiger prawns and Santa Monica cocktail sauce. In the entrees, there is penne alfredo and prawns can be added to the dish.  
The last shrimp dish offered is also in the pasta section. The risotto tartufo with grilled prawns is a dish that has Black truffle, lobster sauce, and six prawns. As you can imagine, the dish is $32 but might be fun for a very special date night.  
Aragosta may be expensive but it's well-liked with a 4.7 rating on Google Reviews. 
Rusty Crab Daddy

 
If you are looking for shrimp, this is the place to be. Rust Crab Daddy had a ton of buzz a few months ago and though it's a newer restaurant it brings something different than other seafood locations: hands-on seafood. 
It can be a little pricey, but I have heard it's about the experience so maybe you pay for that too. Starting off strong, there are fried baby shrimp for the appetizer options. Most of the shrimp is large so if you like your shrimp small, order this.  
Next up is the fried shrimp po'boy which can be customized with sauces and toppings. There are basket options with multiple fish and shrimp, or you can just get a jumbo shrimp basket.  
Though this seems to not fit in with the Cajun vibe of Rusty Crab Daddy they do offer fried rice with a choice of protein. You can get 15 grilled jumbo shrimp with the fried rice dish, and it's served with broccoli. There is also a regular shrimp fried rice which allows you to choose size options.  
Lastly, there are seafood boils which are a bunch of yummy butter seafood and a mix of other things steamed in a bag. There are special seafood options or a build your own option. This is the experience portion which also may include a bib.  
The Rusty Crab Daddy Comes in at 4.6 on Google Reviews.  
Let us know if you try these places or have a better recommendation for National Shrimp Day. 
50 Most Popular Chain Restaurants in America
YouGov investigated the most popular dining brands in the country, and Stacker compiled the list to give readers context on the findings. Read on to look through America's vast and divergent variety of restaurants—maybe you'll even find a favorite or two.