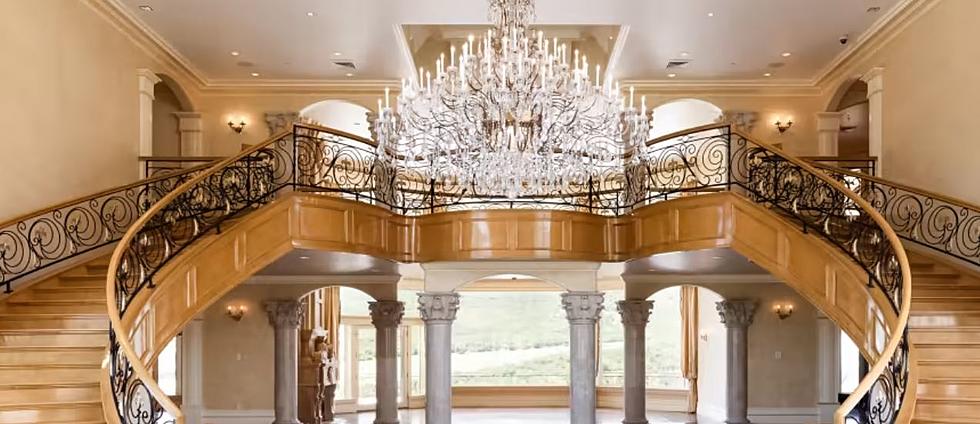 Look At This Utah Home: As Big As The White House
https://www.mansionglobal.com/articles/this-utah-family-home-is-roughly-as-big-as-the-white-house-faa17431
One of the largest single residences in the entire United States sits in our very own state, Utah.
Near Hobble Creek, this colossal abode covers almost 51,000 square feet of pure luxury, making it nearly as massive as the White House!
Kerry Oman, the listing agent, stated
You won't find a home as grand as this one, it's a monster of a mansion!
Now, let's talk numbers. This massive 50,738-square-foot monster boasts six bedrooms, eight full bathrooms, and five half bathrooms, all on a whopping 156 acres of prime real estate.
And that's not all! This mansion is ready to party with an indoor half-basketball court, a two-lane bowling alley in the basement, and a sauna to keep you healthy.
Add a media room with seating for 27 of your closest friends and you have an all-nighter to remember. It's so big that you might pay your maid to mop with sugar water so you get the sticky floor treatment that you used to get going to the movies.
But wait, there's more! Of course, there's more in a property like this. The pièce de résistance is the indoor swimming area. Notice I did not say swimming pool. That's because It's not just any pool; it's more like a mini waterpark.
It features a waterslide, waterfall, lazy river, rope swing, hot tub and children's area. There is a lot of deck to enjoy the area and even a kitchen.
If you feel like you would do well as the leader of the free world, but don't want to do the work of the president of the United States, you might want to purchase this Whitehouse-sized home in the Hobble Creek area. Same size, but lots more fun.
Pictures of a Utah House That is About the Size of the Whitehouse
Look at these pictures and dream what it would be like to live in this colossal mansion in Utah.