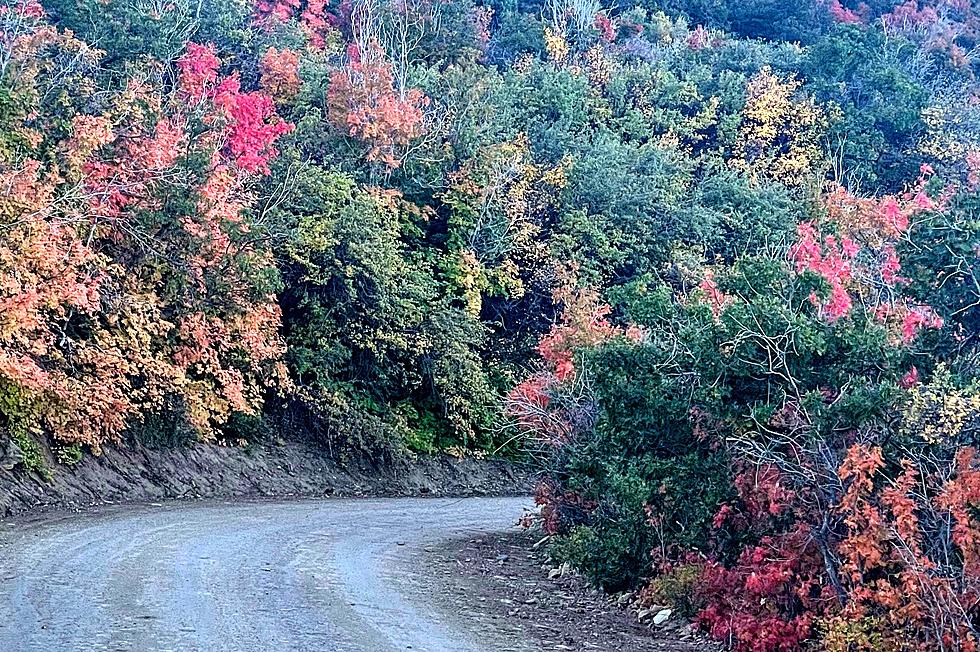 Check This Out: Colors Are Bursting In Southern Utah
Jeff Basham
The colors are starting to change in Southern Utah. You should head to the mountains this weekend for this once-a-year event. These are from Kanaraville road up to Kolob road and over to Cedar Highlands. They were taken by Jeff Basham our radio engineer. He's the one who fixes everything that breaks. This is the one perk of his job as he drives through the mountains to tower sites. 
It's like nature is putting on a fireworks show.
Can you find the water tank?
It's beautiful even when the leaves aren't changing, but that touch of color adds a lot.
Mother Nature is just showin' off.
Even where the leaves are just starting to change, the drive is beautiful.
SEE NATURES FIREWORKS IN THE LESS VISITED PARTS OF ZION NATIONAL PARK
Taking a drive to see the leaves change colors in nature's fall fireworks show can be good for your soul. Here in Southern Utah, you may need to drive a little farther to view it. The road up through Cedar Breaks and around Brian Head to Duck Creek is always a beautiful drive even if the leaves aren't changing colors. 
You might not think right away of Zion National Park for seeing leaves change. The rugged canyons and soaring cliffs aren't covered in trees. However, there is far more to the park. The part of Zion you see riding the shuttle is spectacular, but you are only seeing a small part of the land reserved and there is much to see in the less popular areas   
Lava Point in Zion National Park sits at 7,890 feet in elevation and looks over rolling hills with steep cliffs in the distance. It can be reached by turning left when you come to the town of Virgin on the road that takes you to Kolob Reservoir, another beautiful place to witness fall colors.  
The road to Lava Point is on a well-maintained dirt road. It also has a campground with bathrooms and fire pits. Bring your own water as there is none available. This is close to many hikes through Zion like the Subway. The red rock canyons with bursts of color on the trees is stunning.
This drive will take you 45 minutes from Virgin. You can experience some beautiful fall colors as you take a quiet hike through the trees. That night if you stay at the campground you can watch the Milky Way fill the Southern Utah sky. 
Gallery: Cedar City, Utah Is Showing Off After Record Rain And Snowfall
Cedar City, Utah & Surrounding Areas Are Absolutely Gorgeous This Time Of Year
Gallery Credit: Aaronee