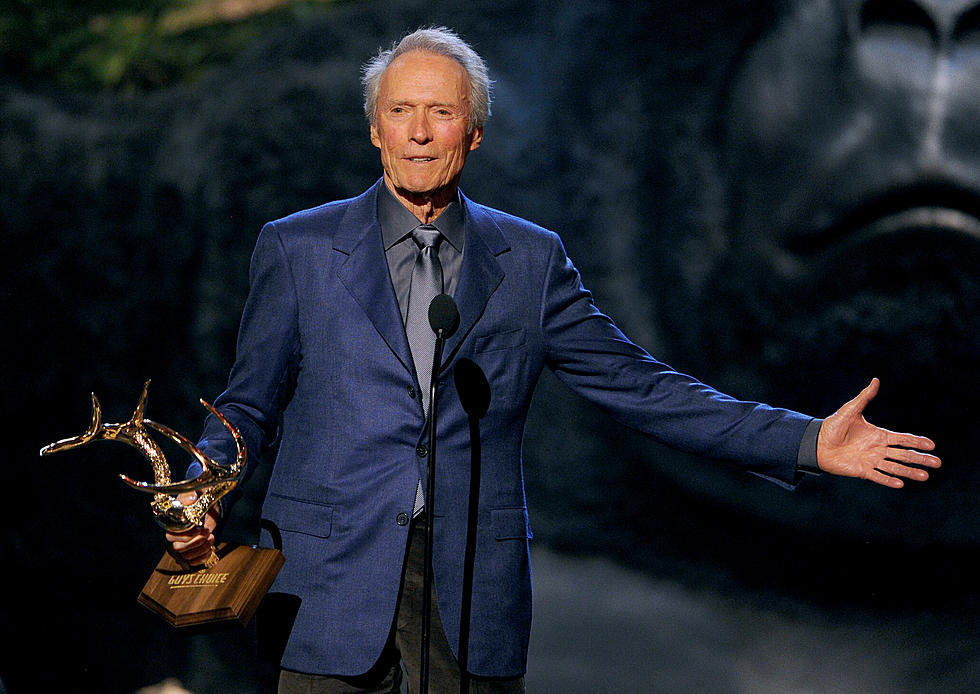 Utah Wishes 93-Year-Old Clint Eastwood A Happy Birthday
Getty Images for Spike TV
Clint Eastwood turned 93-years-old today.
The ol' gunslinger, who played Josey Wales, Dirty Harry Callahan and William Munny (among dozens of other roles) with equal skill and enthusiasm, spent some time in Southern Utah back in the 1970s.
Most of his time in Utah was spent near Kanab at the Old Paria movie set, working on one of his great masterpieces, The Outlaw Josey Wales.
In that movie, the title character played by Eastwood was just looking for a place to live his life in peace, away from bounty hunters and modern society. (spoiler alert) He does find that peace with some settlers from Kansas and ends up living a fulfilling life in the beautiful and rugged mountains of Southern Utah.
Late in the movie, Wales meets with the Comanche leader Ten Bears and says: "I came here to die with you. Or to live with you. Dying ain't so hard for men like you and me. It's living that's hard when all you've ever cared about has been butchered or raped. Governments don't live together -- people live together. With governments, you don't always get a fair word or a fair fight. Well, I've come here to give you either one or get either one from you. I came here like this so you'll know my word of death is true, and my word of life is then true. The bear lives here, the wolf, the antelope, the Comanche. And so will we. Now we'll only hunt what we need to live on, same as the Comanche does. And every spring, when the grass turns green, and the Comanche moves north, you can rest here in peace, butcher some of our cattle, and jerk beef for the journey. The sign of the Comanche, that will be on our lodge. That's my word of life."
During the filming of the movie Eastwood famously uttered his love for the rugged countryside in Southern Utah and even talked of living here someday.
And while that never happened, Eastwood did keep his love for the Beehive State alive and visits often, although usually in relation with his directing career at the Park City-based Sundance Film Festival (they even have a hotel named for him).
And while the old director/actor doesn't travel much anymore, you can still see him riding around Southern Utah in the classic Josey Wales saga.
Happy birthday Clint!
LOOK: Explore the iconic buildings from every state
From colonial homesteads to mansions by the ocean, iconic buildings define every state in the country. Stacker compiled this list of notable examples from historic and government reports and news articles.