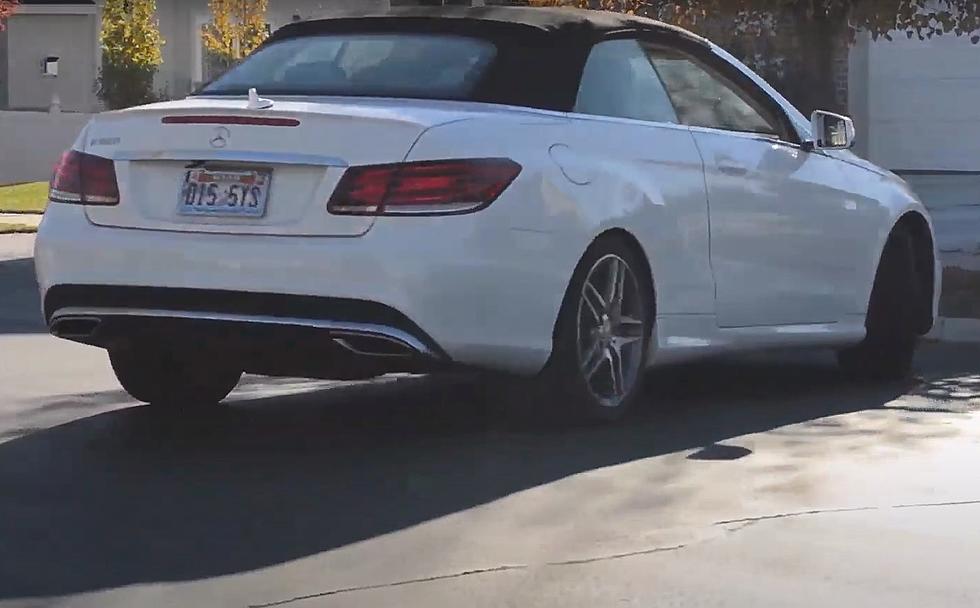 Do We Love Doing U-turns Too Much In Utah?
https://youtu.be/fOfmVi0h7GQ?si=bfbD-CY7mVRTEr-4
We love to do U-turns here in Utah. You took a wrong road, no problem, move into the middle and flip it around. It is such a common occurrence that my friend Heather who moved to Utah a couple years ago, refers to it as the "Utah U-eey". We normally call it "Flippin' a U".
This got me wondering about the law in Utah regarding the U-turn. I may not be doing the maneuver properly after looking up the rules. It has been a long time since I read through the DMV handbook. Here's what it says:  
One of the mistakes I have made making a U-turn is when there is oncoming traffic that is too close. I did this once in Santa Clara on my way to a radio remote. I was searching for the location and pulled out right in front of an older couple. They put a dent in my vehicle and left my ears burning with their anger at my inattentiveness. All warranted by the way.  
The other mistake is performing one with too little room. This is bad as you try to do the back up into the road to get more of an angle. You are backing up traffic and driving over the sidewalk or onto someone's lawn is not the solution either. 
I do think some of the driving habits you see in Utah are from the environment we drive in rather than purposeful bad habits. We have wide open highways and roads that normally aren't clogged with traffic. If you try to do a U-turn in LA, the amount of cars on the road will limit your options. In Utah, we are used to being able to flip around in the middle of the street. 
So, don't mess with my U-turns. Even if that old couple in Santa Clara would like me banned from the streets for life. 
LOOK: See how much gasoline cost the year you started driving
To find out more about how has the price of gas changed throughout the years, Stacker ran the numbers on the cost of a gallon of gasoline for each of the last 84 years. Using
data from the Bureau of Labor Statistics
(released in April 2020), we analyzed the average price for a gallon of unleaded regular gasoline from 1976 to 2020 along with the Consumer Price Index (CPI) for unleaded regular gasoline from 1937 to 1976, including the absolute and inflation-adjusted prices for each year.
Read on to explore the cost of gas over time and rediscover just how much a gallon was when you first started driving.