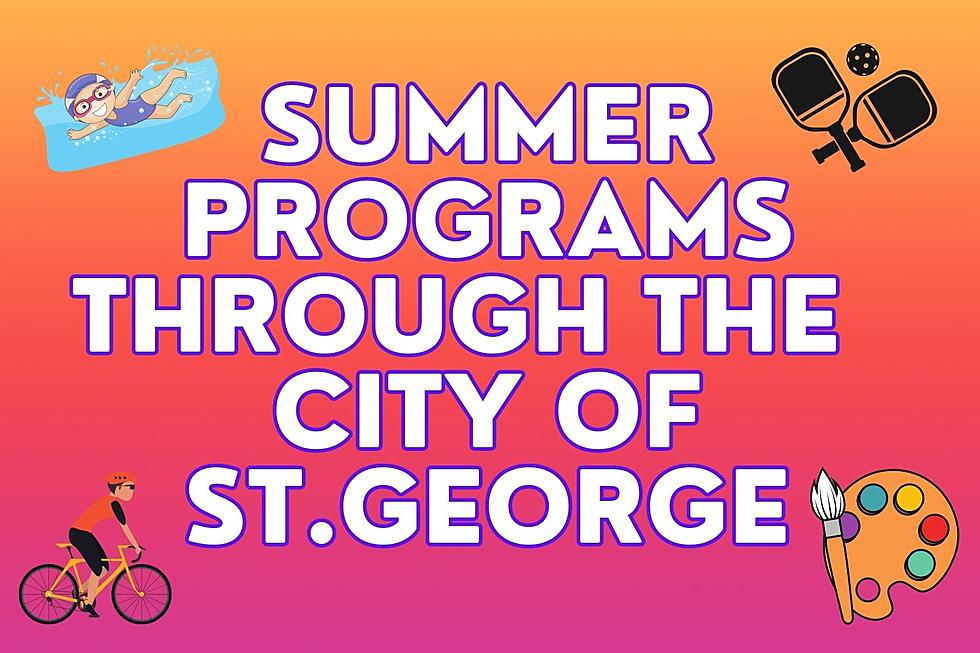 City of St. George Summer Programs In 2023
Canva
Summer in Saint George is beyond hot. And most days, my kids complain about being bored!
Luckily the City of Saint George has come up with a large list of different summer programs you can sign your kids up for.
We've been participating for years now and it's always worth the small fee!
The City of St. George Recreation Department has this handy-dandy booklet that comes out in the spring that details everything they do. There is something for every age and every ability.
Swimming lessons at several different locations.
Red Cross Lifeguard Certification Classes
Aquatic Camps
Lifeguard Camps
A Variety of Art Camps
Educational Camps
Sports Camps
Specialty Camps
A plethora more!
Do they have "how to oil up Chris Hemsworth's torso before a photo shoot"? They do not. Believe me, I checked.
However, there are tons of activities to keep you and your family entertained, enlightened and distracted from selling crack to hookers on the mean, gritty streets of St. George Utah.
Saint George does such a great job putting all these programs together. Its decently priced and provide great activities for kids of all ages.
Check out their website or have your kids check it out and pick out a few programs!
LOOK: Here is the richest town in each state
Just saying the names of these towns immediately conjures up images of grand mansions, luxury cars, and ritzy restaurants. Read on to see which town in your home state took the title of the richest location and which place had the highest median income in the country. Who knows—your hometown might even be on this list.